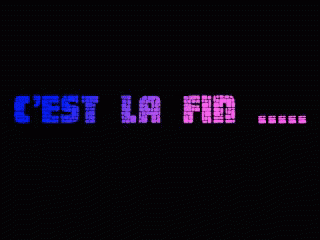 I woke up today understanding something that changes everything. This feeling I had had yesterday, that Deeply Awake, this project, was over, is now a truth for me.
Today I traveled to many places to understand what this truly means for me, while placing it within the context of this highly keyed, symbolic, sacrificial and complete life that resulted in a body of work, which I decided one random day in 2012 to name :Deeply Awake."
I know it's long. I think, given the importance and what it symbolizes, if it were a three hour tape, I would have declared it good. Please watch in pieces if you need to take it in bit by bit.
It's all good news.
That is no exaggeration, no lie, no deceit.
It only gets better from here.
As referenced, my work called "Interregnum," written March three years ago), and readily available on my website Ascension Field Notes (link below). I think, as always this was coded and keyed for this time now. Enjoy…
ASCENSION FIELD NOTES – INTERREGNUM BY KATHY VIK 3-26-14
ASCENSION FIELD NOTES – INTERREGNUM BY KATHY VIK 3-26-14
http://www.ascensionfieldnotes.wordpress.com
I have a full blown love affair with language, because it set off distant bells in me, and much of the old stuff is just so familiar, and I am so comfortable around it. That year in Latin, my freshman year of college, oh my, did I feel like a dork, but I was so blissfully happy in my dorkdom, I couldn't care less. I think that's what a life in academia would be, for me, just sheer indulgence, and a lifetime looking back. I think,in retrospect, that's why I had to turn from that path, a very very juicy one. It was not my vacation lifetime, not yet.
Anyhow, while out and about yesterday, my sister and I both commented, in many different ways, how mush we both feel in some sort of weird suspension. Both of us can see it as reasonable and necessary, and both of us understand that, at its core, it is temporary.
Feeling brightened again this morning, not feeling the weight last week pressed on me, thankfully, I began to scroll the internet, and went onto www.goldenageofgaia.com, and read their blogs. And this word popped up. Interregnum. Big, deep gongs, monks hoods, incense, flood of such hushed, comfortable serenity. Such happiness, being a monk, such bliss. And this word, interregnum.
So, here it is, for those who are also language nerds, from the internet, to you: Interregnum.
in·ter·reg·num
plural in·ter·reg·nums or in·ter·reg·na
Definition of INTERREGNUM
1
:  the time during which a throne is vacant between two successive reigns or regimes
2
:  a period during which the normal functions of government or control are suspended
3
:  a lapse or pause in a continuous series
 See interregnum defined for kids »
Examples of INTERREGNUM
<the democratic regime proved to be a short-livedinterregnum between dictatorships>
Origin of INTERREGNUM
Latin, from inter- + regnum reign — more at reign
First Known Use: 1590
Related to INTERREGNUM
Synonyms

discontinuity, hiatus, hiccup (also hiccough), interim,interlude, intermission, gap, interruption, interstice,interval, parenthesis

Antonyms
I don't know where the monk stuff came from, but this was a flash of a good life, long ago, and this word meant something big, maybe just to me, the role I was playing, who nows. But this idea, the idea of a waiting period, between reigns, this was so apropos, so perfect, that I felt hugged. "They" do this to me with words, quite a lot. The word gets inserted, somehow, sometimes just in my head, I'll get a word. One time, while gambling, so loud it felt like a shout,I heard "Ashkanzi" over and over and over again. I felt feelings, though couldn't see anything, but usually when this happens, it's so insistent that it just doesn't stop until I look it up. The faster I look stuff up when I get it, the more frequently I get it. So, back then, it was a couple flashes, some feelings and that word Askanazi, and at many, many other times, it's been some other way, like this, a simple word, setting off gongs, over morning coffee and facebooking.
Interregnum.
We can parse too close and debate the merits of aristocracy, and any number of enjoyable conspiracy theories about it too, instead, it's nice to consider the bigger metaphor. A change in monarchs, and change in ruler, a change in regimes.
There is an implied lawlessness, an implied self-governance, in the time of interregnum, and maybe that is its most valuable lesson to an awakening humanity. Self governance reminds us what government should be, that it should be service oriented, benevolent, helpful, in a land where the laws are benevolent and balanced, and where profit and greed have been abolished as deciding factors in policy making for the greater good, a place where those who do not have are taken care of amply, and we decide as a culture that this better-than-less-than stuff has got to stop, all of this seems more than possible during an interregnum. Resetting everything. Just saying"no," to certain things, just switching off and not participating in the hate machine passing for modern politics.
And maybe that's why this word interregnum means something to me here, in this lifetime. It feels, to me, and to my sister, and, from what I can gather, many other people, we have come to a little lull. I do think we are doing this as a group, and it really is so nice to be linked with you in this way. It's just nice to have company.
Anyhow, I think this word is meaningful at this time, because I think in addition to the lawlessness this word implies, it also does imply a shift in power. And this is the crux of it, for me. The power is, bit by bit, inevitably, shifting from this unbending, unyielding, darker thinking, and some of it just comes naturally, through natural attrition, so to speak. It brings up the final point I want to make today. I'm sort of rushed for time today.
As I was writing this, I was thinking about we first wavers, if you want to call it that. I like the term, and it feels comfortable to me, but I just mean those who can tune into this frequency, who feel as I do, and know what I know. I have met you. I know you're out there. Many are reading. It's so nice to be together.
I think that I want to end comparing we in the first wave, the brave ones who, at one time, used to want to go on and on about all manner of weird things, like crystals and astrology and tarot and stuff like that, we odd balls who have been going to psychics since we were kids, but no,there are also those who speak this language who are younger, you see, in their twenties and thirties. And then the tykes, some of the young ones offering it up without prompt, who they used to be and what their purpose is, and how they foresee their deaths, we oddballs are part of the first wave. The open ones, the ready ones, the sensitive ones.
We used to have a hard time fitting in, but, have you noticed, is this also changing for you? Is your sense of just overall security higher? I have noticed a clearing of thinking, a contentment, waves of well being, with occasional overpowering heat flashes, and bouts of nausea. It's upgrade time. That big squeeze was worth it, after all.
Many of us in the first wave, and those who love us, are in our fifties. And that sort of was the point. We have already, or will soon, lose our parents, and many of them have struggled with chronic disease, at this point. Most of my contemporaries had young parents, like mine. My mom was only 21 or 22 when she had me. Ridiculous. My dad wasn't much older. There are a few of we stragglers, so, by now, most of us have known loss, and we have probably seen our fortunes turn a time or two. And now, comes an energy that we recognize.
Kryon just put out four new podcasts, and I had all of them listened to before I got home from work that day. Oh, what joy! What rapture! To hear his thoughts on what is happening, it helped so tremendously. Sometimes he confirms. Sometimes he straight up schools me. It was a mixture with these last transmissions,beautiful, inspired, complete.
He referred to some of the difficulties we, in this group, have, at work, at home, and it helps so very much to just hear good advice, advice from home, which allows me to do the things that feel good, feel balanced. I guess Bashar would call Kryon one of my permission slips. And he wouldn't be wrong. But I know it's correct and true for me, because so much of it is already lived out, or being contemplated,when he finally comes on the scene with new information. And that's what happened this time.
What got me most was the story he told about the tree in the forest. At the risk of impinging on a law I'm currently unaware of, I want to paraphrase what was taught. He said there once was a tree whose name I have forgotten, so I'll call her Eleanor. Eleanor knew she was a tree, and knew her purpose. After a time,a ways off, a shoot came out of the earth,and in time, it became a tree, a self possessed, self aware tree, named Diane. And then, over time, Eleanor saw a multitude of trees form around her, and she stood with them, part of them, entangled with their root system. The question is, who is Diane? Who are the other trees? Are they not experiencing themselves in their complete, self-fashioned body? Are they not doing their purpose?
And so, the truth is, we are all expressions of the same essence, the same awareness, to whatever degree we believe we are, basically. Maybe this stuff comes to some people spontaneously, while living ski bunny existences. I once was lamenting my life to my shrink, and he told me to stop bellyaching, basically. So what? So you picked a hard life this time. Deal with it, and don't make it worse for yourself by thinking you deserved it because you're somehow deficient, which was, basically, my problem. He nailed it, and that helped. To me, a ski bunny existence would be having this sense of security at age seven or eight. I could do anything in a lifetime with this sort of clarity in childhood.
And I guess that is sort of the point. What Kryon teaches, and, you now, we'll see, but it makes sense from where I'm standing, Next lifetime, we come in ready to awaken sooner. We switch onto whatever level we left, memory more of less intact, not as fuzzy, and, can you imagine, can you just imagine? I'd sign up for that. I have, actually.
And so,to me, this lifetime is all about becoming sovereign, claiming ownership of my emotions, my thoughts, and loving it all into myself, accepting it all, and then, by extension, wouldn't you now it, it becomes second nature to do to others. And it spreads.
But it did not get here, this go around, the easy way. But it was a hell of a ride. I'm glad things are stabilizing, but still, that sense of suspension clings to things, haunts me, just a little.
I like the void. I enjoy free falling. I like not knowing, and I like things big, so I am comfortable, more comfortable than usual. The energy sort of calls for it. I have my stilts on. Things are changing. I can feel it.